A very quick post - photos of the inside of the new Kings Cross Station ticket hall, London.  Despite criticisms of the quality of the architecture with some describing it as heavy, dark and inelegantly finished, the new room and restored station will no doubt be popular with rail passengers and visitors.  
Compromises have been made throughout the redevelopment of the historic station, with some important heritage elements being lost such as the cast iron stairs and bridges that used to cross between platforms.  Modern additions have also intruded into or erased older details, while other threatened historic elements have been saved.
The most exciting part for me is the new public space at the front of the station.  Construction will soon begin on the new square which will be on the site of the 1970s ticket hall which sits between the old front of Kings Cross station and Euston Road.  It is easy to find fault with the details of the square's design - it could certainly have been more thrilling, or beautiful given different constraints, but, visualisations show it to be quite simple and generous.
Overall, the principles of the redevelopment cannot be faulted:  The historic station will be given a new lease of life through cleaning and restoration;  its historic frontage will be revealed for the first time in living memory and face a new public open space enclosed by some of the city's most treasured historic buildings; a grand new modern ticket hall will add a sense of wonder, or at least interest to rail journeys from the station, and one of London's oldest hotels (The Great Northern Hotel) will be restored and reopened.  
Additionally, along with St. Pancras station next door, itself beautifully restored and modernised in recent years, Kings Cross will become a memorable gateway to the huge new city district under development to the north.
(images from www.worldarchitecturenews.com)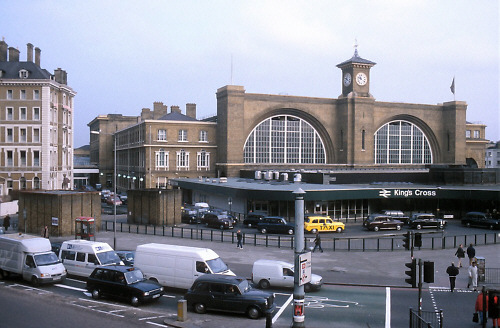 (Source: static.worldarchitecturenews.com)